Testimonials from happy couples about Devon wedding photographer GRW Photography
"Gareth is a wonderful photographer and a really fun person to have around on your wedding day. You get used to being 'papped' within the first couple of minutes and then you barely notice him. His eye for detail and quality of work is incredible and we now have the most beautiful photos that we will treasure forever. Gareth was great to deal with both before, during and after the wedding and it was a wonderful bonus to have the talented Zac as a second shooter on the day. Book GRW Photography now and you are guaranteed to be absolutely thrilled with how the memories of your wedding day are captured. Thank you Gareth and Zac."
- from the Fitzmaurice's
"Gareth really was the best photographer we could have hoped for. Everyone felt really relaxed with him and he felt much like a guest at our wedding and blended in amazingly. We knew from the second we saw his work that we wanted him and were so pleased that he was available. We knew from the pre-shoot that the shots would be great and they really are!! Big thanks to Stuart also :) The photos are amazing to look through and we really will cherish them."
- Steph & Steff Wilcox
"We have received the photos and spent the evening looking through them. I can't express how happy we our with the photos. You captured our wedding exactly how we remembered and will treasure the photos forever. Thank you for being such an important part of our wonderful day- you fitted perfectly into our day and 'as one of the lads' according to Simon. I can't wait to show our friends and families.! Thank you once again."
- Tanya and Simon
"So it was not a shock after loving our pre-shoot photos that our wedding photos turned out to be fabulous! Both of us had our own concerns about having a wedding photographer, I hate having my photo taken (being very self conscious) and my husband thought that we would not have the setting to make the photos look like those we had seen on Gareth's website. Neither of these turned out to be a problem. Gareth was with us from start to finish and quickly became part of the furniture (and adopted family), managing to document our day in all its glory...and quirks. We had such a laugh with you Gareth and love love love our photos. We have had so many compliments from friends and family, so hats off to you sir. So readers, if you are considering Gareth (GRW Photography) then book him now!! Much love Welsh Cuz!."
- Liz and Henry
"No words can express how happy/pleased/grateful/amazed we are by our wedding photographs. We both kept asking each other if we were okay but it was just that one of us was speechless at the time, no exaggeration at all. You captured the emotion of our wedding day, the love, happiness and celebration shared by everyone there and we can't thank you enough for that. So here's a toast to you and wishing you all the best in every way because you weren't just our wedding photographer - thank you for sharing our special day. With love, admiration and thanks."
- Jono & Sades, Mr & Mrs Franke
"Gareth is an outstanding photographer. He's both professional and fun, listens to what you want and transforms your ideas with great skill and sensitivity into the most beautiful and intimate collection of images which will be treasured forever."
- Casey and Nathan Shepherd
"We are thrilled with our wedding photography. Gareth captured the day perfectly from start to finish - the pictures really tell a story of the day which is exactly what we wanted. Everyone who has seen them agrees that they are absolutely amazing. We could not have chosen a better photographer and loved having him there on the day and meeting for the pre-wedding shoot too. Thank you so much and all the very best for the future."
- Darren and Melissa
"Quite simply, Gareth was the perfect wedding photographer. We left most of the decisions to him, knowing that his skill and experience would deliver the best results... and it paid off. We wanted to create our own prints, and so we now have hundreds of high quality high resolution photos to use and create lasting memories with. We highly recommend him."
- Becky and Steve
"We wanted to say a huge thanks to both you and Zac for capturing our day so beautifully in your natural way of working, we absolutely love how you have edited each photo and we have spent a fortune printing so many as couldn't decide on our favourites! You made us feel both relaxed and at ease whilst taking photos, something we felt important.Thanks again for all your dedication and hard work."
- Danielle and Brad
"I was recommended to use Gareth by a friend of mine and I'm so glad she told me about him!! He was fantastic, he made sure we got every photo that I wanted throughout the day and made sure everyone was involved!! Everyone loved having him there and he made all the photo taking fun!! We also had
the 'Prop Box'
and I would definitely suggest having this as all my guests loved it!! The final photos I got were amazing and captured every part of the day in his reportage style. I would highly recommend him and already have done so to some of my other friends getting married soon."
- Donna & Steve
"We were recommended to use Gareth by our venue. I looked on his website and gave him a call. We met him a year before our wedding and from the moment we sat and had a chat I knew by talking to him and seeing his work that he was the right man for the job. Lots of emails back and forth later (due to me being fussy) and we had our day mapped out. Gareth made the day totally care free and most of the time I didn't even know he was there. His partner in crime Zac was great too and clearly had been taught by the best, everything about the pair of them just made our day more special. When the day was over and we said our goodbyes I couldn't wait for the photos to arrive. He was amazing in keeping me up to date with how things were going and even sent me a sneak peak of what he had done so far. The wait was worth it! When the photos arrived through my door me and my husband lived the day all over again, he had captured every part of the day and I then got to see what my other half had been up to whilst I was getting ready and this was extra special. The photos from start to finish were out of this world, I couldn't of hoped for better. I can't thank you enough for being part of our special day and giving us the memories and precious moments that we can hold onto for a life time."
- Kerry & Darren
"From the moment we got engaged, I knew without a shadow of a doubt that Gareth had to be our photographer. Before we had thought about a date, or a venue, we had already booked the best photographer we could have wished for! Having worked with Gareth before both professionally and personally I have always been bowled over by the way that his chilled out but totally professional approach puts you at ease and makes even the most camera shy forget your nerves and lose yourself in the moment. Gareth has given us hundreds of gorgeous photos that take our breath away every time we look at them. I cannot recommend GRW Photography enough and would like to thank Gareth and Sarah again for being a huge part of our amazing day!"
- Gemma & Ian
"It's true what everybody says, "the day goes so fast". Thankfully Gareth captured every magical bit of our wedding day, it was amazing to have our photos back and see the story of the day. Gareth and Zac were like part of the family from the word go, it was like we had known each other for years. They were professional and not in your face all day like some wedding photographers can be. We are both so glad that we did a run through with Gareth and chose to use the moors for photos. They are absolutely incredible and everyone has commented on them, the array of different lighting used shows just what an expert Gareth is. I can't thank you enough for being part of our day and giving us lifelong memories with our beautiful photos. Hopefully it won't be too many years before we can call on you again for a baby shoot!"
- Rachel and Phil
"My husband and I were married at Holne Park and had Gareth as our photographer. I can't say how highly we would recommend him! He was sssooo fantastic that no-one remembered seeing him (we wanted natural photos). He made us feel really at ease and we had such a good laugh with him. We've just received our photos and they're better than we could have ever imagined! I promise you'll be 100% happy with Gareth! Thank you so much again!"
- Jodie and Chris
"When I saw Gareth's example wedding photo albums at a wedding fair I knew it had to be him to photograph our big day. He really helped to organise our guests for the group shots we wanted and the natural reportage photos he took are just beautiful. We are overjoyed with our photos and Gareth has been amazing, along with his helper and second photographer Zac. I would highly recommend GRW Photography to anyone for some truly amazing wedding photos.
- Kayleigh and Leon
"We couldn't of wished for more! Ever since we set a date for our big day there was only one photographer that we had in mind to shoot those all important moments. Gareth is a fantastic photographer who thinks outside the box and captures the most wonderful images! I am also a wedding photographer and am always the one with the camera, but Gareth really put me at ease on the other side of the lens… there is something so natural, so elegant and so different about his work that will make you so pleased that you chose him.
- Helen & Katie - Ocean Kave 22.06.2014
"We were recommended to use Gareth by our venue. The second I looked at his website I picked up my phone and called Gareth and I am soo glad I did. I have been to a lot of weddings and have never met a laid back photographer like Gareth, but everyone commented on how hard he was working all day long! He didn't stop! But it was such a pleasure having him around. I was very nervous before I walked down the aisle and Gareth noticed - pulled me aside and had a few words of encouragement which I don't think he will have realised how much that helped me! He was a star and I balled my eyes out as I looked through my photos. If you like Gareth's style then book him now!! Would recommend to everyone!! Amazing!
- Sammi & James Harbron
"Gareth is an amazing photographer who I knew I HAD to have to capture our special day. There was to be no compromise in this decision!!! I was very lucky to be recommended Gareth after a very close friend had him capture their special day too. Not only will Gareth capture the most beautiful memories of your wedding day but will bring a wonderful relaxed persona to be around on your special day. The images which you are presented with are truly beautiful and one off pieces of art work. He is a real talent!!! I love his style and cannot thank him enough. No matter how big or small your day Gareth is your man!!!"
- Pamela Head
"Wow where do we start?! First of all by saying a massive thank you to Gareth for giving us beautiful, unforgettable wedding photographs and priceless memories of our day we will never forget.
Working in the bridal industry at the time of planning our wedding I thought I was in the know about "fantastic photographers" how I was so wrong. After being messed around by one and losing hope I came across Gareth's website and never looked back . His cool, relaxed contemporary reportage style was right up our street and from the first email I sent, the initial meeting with Gareth until now he has been nothing but professional and personal. With his cool, relaxed Welsh charm and excellent attention to detail we couldn't have wished for a better person to share and capture our day. Our wedding was a dream and a crazy one at that. Both our venues were new for Gareth to photograph but he saw it as a challenge and to see his excitement on the pre-wedding planning day made both Wezz and I confident we had chosen the right man for the job. Having over 100 guests from all over the world, a last minute trip to the hospital ( to visit our poorly Gran who had had a stroke travelling from Australia) a group of our South African friends the size of Arnold Schwarzenegger, a handful of Royal Marines and a trip to the beach he had a challenge on his hands... and he kept everything under control and tamed even the biggest of men... including my 6ft 3in South Aftican Royal Marine husband haha! From first thing in the morning while I was getting ready to the last person standing on the dance floor Gareth was there doing his stuff... But you would never have known. It honestly felt like he was a guest and it was an honour to have him with us. Our pictures are truly beautiful, heart-warming and contemporary and the prop box for our wedding reception was fantastic!! After Capturing the serious sentimental earlier pictures of the ceremony, speeches, prep and many happy tears that filled the room... the prop box topped the night. Having both our family and friends kick their feet back and pose for funny photos with the fantastic props Gareth supplied. We honestly can't stop laughing when we look at these ! Four months later we are still receiving compliments on our wedding photos and many of our family members complimented Gareth on his hard work on our special day. As my Dad said ... Gareth you are an artist. We couldn't agree more. An artist and now a friend. I cannot recommend GRW Photography enough and I will be truly proud to show our children and their children the album of our perfect magical day. Gareth you are a legend. All our love The Grantys xxxx."-
Holly & Wezz
"The photographs for our wedding are beautiful - Gareth managed to capture our special day in a natural and relaxed style. He was unobtrusive during the day and this helped people to feel at ease. The whole process (from booking Gareth to receiving our photo albums) all went smoothly."-
Fleur & David
"We would like to say a MASSIVE thanks to Gareth for giving us some absolutely fantastic photos. We first met Gareth at a wedding fair in Exeter and decided to book him, and we definitely made the right decision.
Gareth suggested meeting with us before the big day at our venue to go through the photos and locations we wanted. As we went round the venue Gareth suggested different styles of photos in different locations and drew up a rough plan of what we wanted, to ensure that we captured everything on the day. This level of planning and detail goes to show just how much care Gareth puts into his work, and the results speak for themselves.
On the day Gareth was brilliant and got all the shots we wanted, he did very well in herding 100 people into the chosen location for our big group photo. The photobook that Gareth sent to us is very professional, and we now show it off to anyone who comes to see us. All in all Gareth did a fantastic job, and what really makes him such a great photographer is how easy he is to get along with.
Again, a massive thanks to Gareth!" -
Laura & Elliot
"Whilst looking for a wedding photographer, we stumbled across Gareth's website and were immediately impressed with his pictures. They really stood out from other photographer's work we'd looked at, so were thrilled when he said the date was free. We'd been messed around by another photographer so were a little wary. Gareth was brilliant, always replied to our queries really quickly and soon reassured us we'd picked the right man for the job. When we had our walk through, he was so thorough and professional. On the day he was fantastic, blended into the background and even killed a wasp to stop me freaking out. We couldn't wait to see the pictures, I'm generally not photogenic at all so was expecting the worst. We were gobsmacked, he is the first person ever to take photos I love, with me in them! They are beautiful, what more can we say. "Worth every penny" I overheard Steve say to a friend, which is the ultimate compliment from my frugal husband! Thank you Gareth and Zac for giving us beautiful photos for us to remember for the rest of our lives xx." -
Tanya & Steven Hunt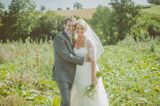 "So much planning goes into your wedding day, the sleepless nights stressing about bunting, guests cancelling, table plans and where you're going to sit crazy Aunt Sally! But I did not once stress about the photography... we had chosen Gareth, who we became friends with a few years ago, and explained what we wanted, he listened and he took it all from there. He went above and beyond to make us feel comfortable and confident in him and all my bridesmaids and guests felt immediately at ease with him. He spent all day making me chuckle which in turn put me at ease. I am someone who dreads my photo being taken but I can honestly say I really enjoyed it!!
In the weeks after my wedding I felt miserable it was all over. I was dreading the long wait for my photos (as all my friends had experienced with theirs) but to my surprise they were ready in just 3 weeks! Presented beautifully and were just as we wanted! As I flicked through more than 700 photos, each one capturing every moment of my day, I couldn't believe the amount of photos I hadn't even realised had been taken! Gareth really did disappear into the background and caught all the natural unposed shots we asked for. His reportage photography approach was exactly what we were after. I'm so proud to show my album off and to know my children and future generations will be looking at it. It is a moment of family history and that is why your photographer is so important, and we are so glad we chose GRW Photography. Thank you so much x." -
Emma & Gavin 'Buster' Brown
"Both Gareth and Cara are really lovely people and the kind of people we wanted around us on our wedding day. Throughout the day they were both extremely professional and merged in perfectly to the surroundings and like ourselves were always smiling. We couldn't wait to get the photos back from him and when they arrived we were so happy as they far exceeded our expectations. Gareth is not only an excellent photographer but is also very creative and managed to produce some amazing photos for us to treasure. Thanks very much to both of you." -
Mr & Mrs Madrid
"Wow, what can we say?! Our wedding photographs are amazing! Gareth captured our special day perfectly. We were shown some examples of his work and we knew right away that we loved his style of photography. When we met Gareth for the first time he was so friendly and professional, he made us feel so at ease and really took the time to understand what we wanted from our photos, and we enjoyed hearing his suggestions for different types of photographs.
On the big day Gareth's non-intrusive style meant he slotted right in and he was able to capture the natural emotions and special moments that happened throughout the day. So many of our guests commented on how amazing our photos were and how professional yet personal Gareth was.
Gareth's enthusiasm and creative flair made the whole experience enjoyable, we felt very relaxed around him which was so important to us when choosing our wedding photographer. We absolutely loved his style of photography on the day and he definitely doesn't mind getting his clothes dirty if it means capturing the perfect shot, we were very impressed!
When our wedding album arrived we showed our friends and family and they said it was the best style of wedding photographs they had ever seen.
Gareth, you made us feel completely at ease from beginning to end and as a result we have a wonderful album that we will cherish for ever. Thank you." -
Rachel and Karl Vance
"I've known Gareth since my days in school. I told my fiancé straight away when she said 'yes' after my proposal that we were having him as our photographer. She had her doubts as I have been known to make a few incorrect decisions over the years! After meeting him properly before our wedding she knew that I was right (yet again!). Gareth makes everybody feel at ease with his wit, professional attitude and attention to detail. His presence at our wedding certainly added to the day and he was an instant hit with our guests. The photographs and storybook that Gareth has created are simply mind blowing. We are absolutely thrilled with them and everybody who we show them to can't quite believe how good they actually are. There were certainly a few jealous married couples who wished they'd known about him before! Cheers Gareth, an absolute top job."-
Tash & Jon
"Amazing pictures, good fun and incredibly easy to work with. Rather than get in the way, Gareth actually added something special to our Wedding Day. His easy-going, Welsh charm combined with his cheeky sense of humour made posing for pictures fun and enjoyable and the guests loved him. Our pictures were nothing short of beautiful and captured our most treasured memories of the day - we have filled the house with as many of the photos as we can squeeze in! Having worked with other photographers in the past, we wouldn't have anyone else but Gareth capture the special events in our life."-
Eleanor & John Hervin
"We knew pretty much straight away after meeting you that we'd found our photographer. We both felt at ease with you quickly, which I think is really important when someone is going to be pointing a camera at you all day. The photos on your website represent your style of photography well, so we knew after browsing through it that you take the kind of pictures we were looking for. We're both over the moon with the results, and now trying to choose the ones for the album, which isn't easy as there are so many good ones it's difficult to narrow them down."-
Jon & Jen Prout
"Welsh and an Everton fan.....the odds were stacked against Gareth. Fortunately (or unfortunately) for him, we liked him. From the moment we met we spent a lot of time laughing, pulling each others legs and generally getting on like a house on fire. The brief we gave Gareth was quite straight forwards. We wanted him to document our wedding with photos we could use to remember the day for how it was. And he has done an amazing job. He knew from the start we hated posing for photos and kept these to a minimum for us. Gareth managed to capture so many individual and natural moments from our wedding, and we thank him so much for this. He has a real talent and he has made our special day last a lifetime."-
Su & Edd
"What can I say about Gareth...well I think the photos say it best. I have never seen people smiling and laughing as naturally as we are in all of ours and that's not easy!! You see so many forced smiles in wedding photos but not ours!! Gareth was a great person to have around in the morning and it really was like having one of our mates with us, hence the reason we were so comfortable and natural in our photos. He had an amazing eye for a location and despite me needing some convincing to get into a tree, I trusted him!! And boy was it worth it!! The pictures are just stunning and we will treasure them forever. Most of the time I had no idea where he was as he was so discreet which was just what we wanted. And don't worry you do get used to the accent after a while! ;-)"-
Charlotte and Danny Holdcroft
"Our wedding photos are absolutely amazing and have captured every moment of the day. Gareth is really easy to work with and goes the extra mile to make sure the pictures you'll get are perfect. His style of photography was exactly what we were looking for: natural, modern and relaxed. We would highly recommend getting Gareth to do a photo booth, it was a real talking point and the photos look brilliant.All of our photos will be treasured memories for many years to come, thank you Gareth!"-
Jade and Richard
"After a comical introduction to Gareth, we fell in love with his personality. On the day, his service was outstanding. A relaxed, warm and professional approach throughout our memorable day. Our photos are STUNNING! Thankyou so much Mr GRW for capturing our day so perfectly. Since our wedding we have met again for a 'trash the dress' shoot, and yet again Gareth was amazing, a day full of laughter, but still with a professional approach full of enthusiasm and plenty of mud! Cheers top man."-
Mr & Mrs Button
"Thank you so much for capturing our wedding day so perfectly. Your professionalism throughout the day and friendly approach were much appreciated, particularly with what the weather threw at us! The casual photographs captured the essence of the day brilliantly, while all the other shots have given us some beautiful pictures to remember our special day. Thank you so much."-
Ben and Lauren
"The photos are pretty much what any bride could possibly hope for to document the big day; relaxed, artistic and beautiful. Gareth did such an incredible job taking in a stunning venue and picturing all the big and small details of the day, from the guests, to the bridal party right down to the table decorations and layout. It wasn't a chore having our photos done, Gareth kept it fun and relaxed, keeping to what we had discussed and tried not to keep us away from the party too much, I think the photos really reflect that and he took such a variety across our venue over the day and night. We now have a collection amazing photos of the two of us and our guests to remember the day, I could not recommend Gareth enough!"-
Rachael and Nick
"GRW Photography OUTSTANDING! One of the best decisions we have ever made, from start to finish Gareth was friendly professional and efficient. Our photos capture every little detail, every memory and every emotion. All our family and friends thought Gareth was amazing and after seeing our photos we have to agree. WHAT A PHOTOGRAPHER! Thank you for making our day so special and capturing the memories of a lifetime. You are truly amazing at what you do and we are so grateful for the opportunity to have worked with you."
-
Nicky and Shane Light
"The service, dedication and professionalism shown by Gareth Williams during our wedding was amazing. The feeling of him being organised and reducing the stress of the day, was much appreciated. The photographs and wedding album we received were excellent and far exceeded our expectations! They were delivered promptly and we could not have asked for more."
-
Tracey and Tony Mattravers
"Every time we look at our wedding photos we smile as it reminds us of what a fabulous day we had with so many photos to choose from. Gareth did an amazing job and really captured the spirit of the day.....even in the rain!!! His enthusiastic attitude and professional manner meant that we were able to relax and enjoy our special day. Thank you for the amazing job you did and the service with which you did it!"
-
Sophie and Damian Adams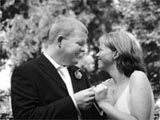 "Gareth, thank you so much for making our special day so much more memorable. Your service has been remarkably warm, friendly and professional. You took the time to understand what we wanted from our photos and certainly had the skill to carry this through to the finished article. It has certainly impressed us both how the intimacy of our day is reflected in the photographs and also how our family joy is well represented. We would gladly recommend you to all our family and friends."
-
Helen and Simon Hodges
"Dear Gareth, we would just like to say a big thank you for the awesome pictures of our wedding day. Your professional and calm manner put us instantly at ease, we loved your sense of humour and your ability to capture the "special moments" between us which made our photos so special. We hope to use you again in the future. Many thanks."
-
Stacey and Dave Markham
"Thank you so much for our AMAZING photos!! We absolutely love them and that there's a great mixture of casual and formal shots - you managed to get the balance just right. We are very grateful to you for making our day so memorable through the photographs you took and the service you provided. You made everyone feel comfortable yet were unobtrusive and fitted in well with all our guests which enabled you to get some great natural shots. We couldn't have wished for a better album to help us remember the happiness of our wedding day."
-
Gemma and David Reynolds